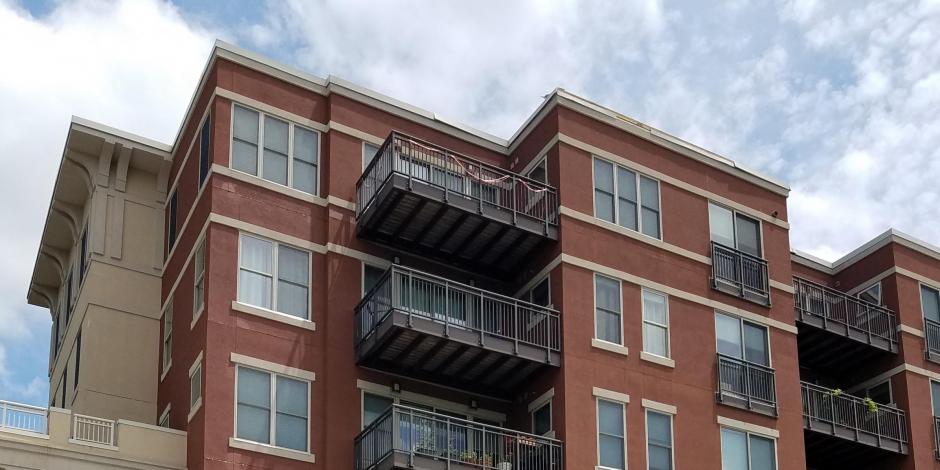 If you own or manage a multifamily building in Wisconsin, A-AE is here to help with all of your building performance needs. We pride ourselves on being able to create a tailored experience that solves the unique challenges you're dealing with in your building. We are Certified Consultants as well as Qualified Contractors equipped to help Wisconsin residents and businesses make choices that save energy, save money, and protect the environment. 
At Accurate-Airtight Exteriors, we perform onsite building performance evaluations and diagnostic testing for existing and new construction multifamily buildings in Wisconsin. We are uniquely positioned to offer technical building enclosure review services through years of pressure boundary and thermal boundary work, energy assessments (envelope-lighting-heating), and related quality assurance monitoring. Our services will lead to a more comfortable and energy efficient building, as well as ongoing energy savings. 
We Can Solve Your Building's Energy Efficiency and Comfort Issues 
Whether you are looking for a guide to the most energy efficient building or need to solve an overwhelming moisture or ice damming issue, we have your solution.
Multifamily buildings are very important as they house residents and provide suitable housing for many people. Multifamily buildings can have unique challenges to overcome, including:
Ice damming issues

Comfort concerns

High energy bills

Moisture concerns

Ventilation problems 

Indoor air quality issues
Accurate-Airtight Exteriors can provide building integrity, comfort, and energy-saving solutions to lower energy costs and improve potential building integrity issues in your Wisconsin building.
Energy-Saving Consulting Services for Multifamily Buildings
With A-AE's consulting services, our Building Science knowledge and years of experience are implemented to recommend solutions to the unique issues each building faces. Recommendations such as attic air sealing and insulation, ventilation, exterior wall insulation, and basement sill box insulation are recommended to stop energy loss, improve building integrity, garner energy savings, and help improve the resident's lives.
Trust Your Multifamily Building Upgrades to the Certified Contractors at A-AE
With A-AE's contractor services, the latest M and I Standards are followed to properly air seal and insulate to repair the existing building's thermal and air barriers. The building envelope is properly defined to benefit the building, while keeping costs and convenience in mind.
From detailed onsite estimating to pressure testing and infrared imaging, A-AE offers the most up-to-date consulting and contracting services to get the job done right.
We hire experienced energy professionals to ensure your project is done right.
Certificates Held: Certified Energy Managers, Building Enclosure Commissioning Professional, LEED, BPI
Schedule a consultation with A-AE today. Call 866.582.4320 

or

contact us online

to get started.
Ready To Upgrade The Performance Of Your Multifamily Building?
Contact The Experts At Accurate-Airtight Exteriors!
Testimonials
Torrance, your company was great and went above & beyond in answering all my questions as they came up. Experienced workers cleaned up at the end of the day and worked hard in the warm temperatures. I would look forward to selling your company to another potential customer.
Jerry Johnson, Fond Du Lac, WI