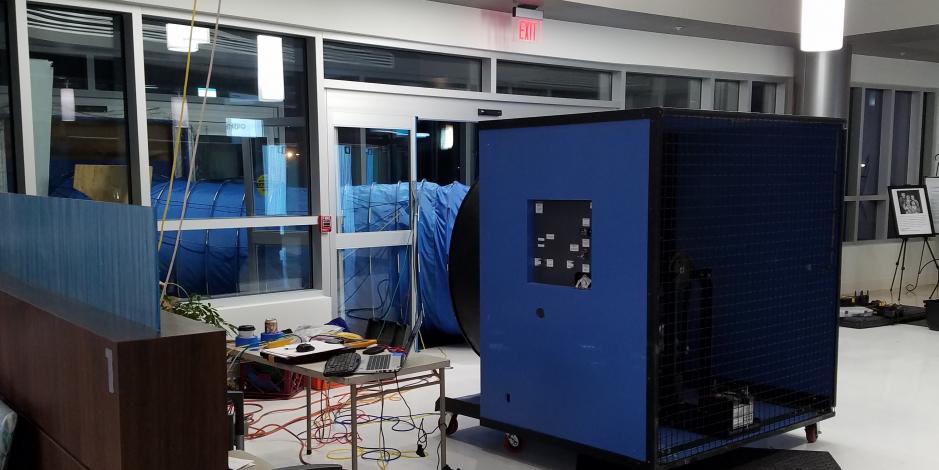 At Accurate-Airtight Exteriors, we offer a variety of different building consulting services and residential, commercial, and municipal air sealing and insulation services. Due to offering various diagnostic testing services, a large variety of equipment is needed. A-AE offers rental options to other parties in need of additional blower door testing equipment.
Large Commercial Blower Door Fan Rentals 
A-AE owns three of the largest blower door fans in the United States - the Infiltec G54 model gas powered fans.
50,000 - 55,000 cfm flow at 75 Pa each
70'' wide, 77'' deep, 77'' high
Approximate weight of 1500 lbs
On wheels for mobility
Fan setup requires overhead door or a double door without a mullion and a 70'' of clearance
Numerous components to complete large building pressurization and/ or depressurization testing
Can be shipped to any location in the United States for your testing needs.
Blower Doors for Residential & Multi-Family Buildings 
A-AE also owns many smaller fans such as TEC and Retrotec fans for blower door testing residential and multi-family buildings.
5,000 - 7,900 cfm @70 Pascal flow each
Each needs a different 120 Volt, 20 Amp AC circuit
Fan setup requires single exterior door(s)
TEC fans provide approximately 5,000 cfm each and the Retrotec fans provide approximately 5,600 cfm each.
A combination of Retrotec or TEC fans along with the large G54 model fans can be utilized to provide enough flow for most building enclosure testing needs.
Get Additional Equipment and Support for Your Testing Agency 
On larger commercial projects, there are different tightness standards a building may be required to meet - and can change the blower door testing methodology. Common standards are ASTM E779, E783, or E1186. Certain buildings are required to achieve a designed tightness level prior to occupancy - which requires a blower door test to determine baseline tightness. Large blower door fans are used to pressurize and depressurize the building to gather total cfm air leakage of the building envelope.
Blower door tests on larger buildings will take many hours to days to complete. Several hours take setting up the building (exhaust dampers, fresh air makeup dampers,outside air dampers, closing all exterior doors and windows, opening all inside doors, removing ceiling tiles, setup of a large variety of blower door equipment, etc). Buildings should be mostly unoccupied during our testing, however we have tested fully occupied buildings numerous times.
Companies that rent equipment from A-AE, can also benefit from off-site or onsite support of the rented testing equipment for a fee.
For more information on blower door rental equipment or pressure testing, please call or email us at 608-467-2008 or info@a-aexteriors.com
Get the equipment your testing agency needs.
Rent commercial blower doors from A-AE.