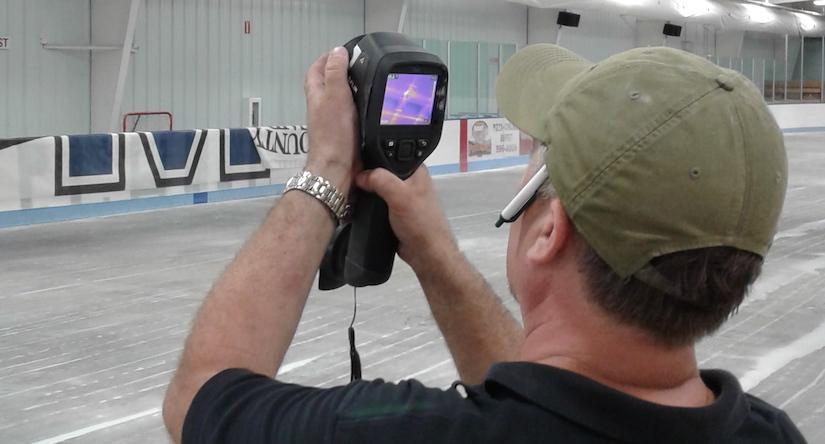 We offer infrared thermal imaging throughout Wisconsin, both as part of our comprehensive Home Performance with ENERGY STAR energy assessments and also as a stand-alone service designed to pinpoint energy waste and other building science issues.  This can be done to identify low insulation, unwanted air leakage or draft, or even moisture related roof and wall issues.
Having your home evaluated with an infrared camera offers relatable information on the effectiveness of your home's thermal envelope or shell of the building. An infrared camera reveals hidden air leaks and areas where insulation isn't performing effectively, and can also yield some interesting surprises -- such as where an uninsulated attic hatch or recessed lights may be contributing to an ice dam, for example.
It's a valuable part of any good home energy audit, and a step that we guarantee to take with thoroughness and precision (although our experience tells us that it can also be a fun part of the energy audit for homeowners).
For more information about infrared imaging, or to schedule a free phone consultation, contact us today!
Testimonials
Accurate-Airtight Exteriors more than exceeded our expectations with the air sealing and insulation project they completed for us.
Mount Pleasant Home, Dubuque, IA