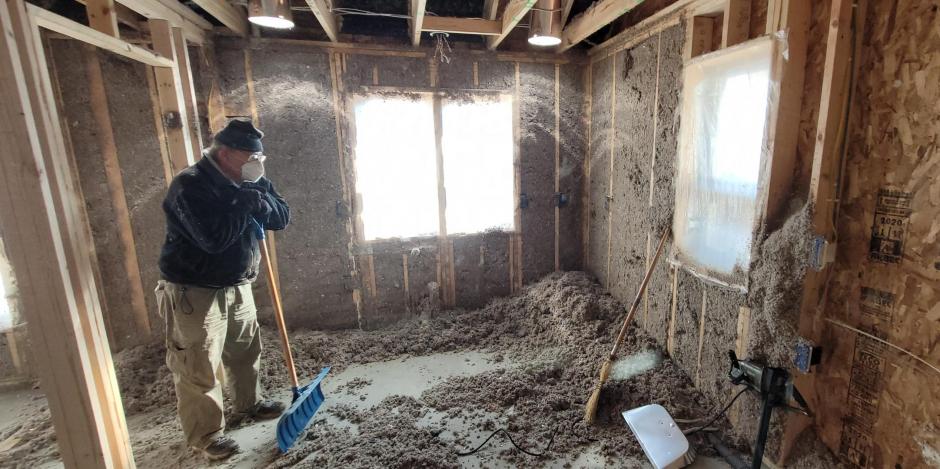 Looking for a more eco-friendly alternative to spray foam insulation? Cellulose insulation, which is often blown dry into cavities or onto attic floors, can also be used in a spray application for new construction projects. Accurate-Airtight Exteriors offers cellulose wall spray insulation in Stevens Point, Green Bay, North Milwaukee, Madison, Fond du Lac, and the surrounding areas.
What Is Wall Spray Cellulose Insulation?
Wall spray cellulose insulation, sometimes called wet-spray cellulose or damp-spray cellulose, is very similar to regular cellulose insulation. Made from recycled newspaper, this eco-friendly material is treated with natural minerals—specifically borates—that perform as a fire retardant, mold growth inhibitor, and pest deterrent. But instead of being blown in as dry insulation, spray cellulose is mixed with water and spray applied to walls, where it effectively air seals and insulates in one process.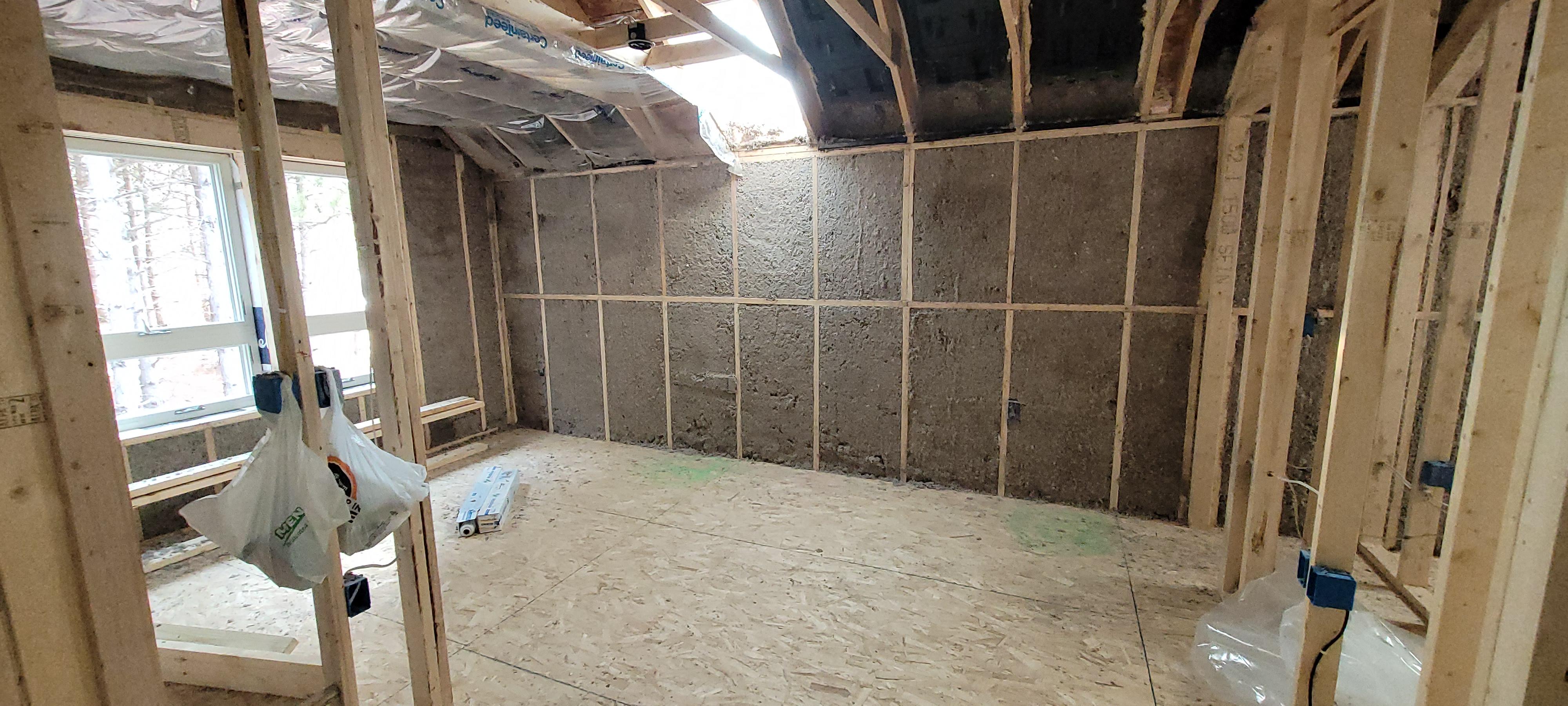 The Benefits of Wall Spray Cellulose Insulation
Less insulation "settling" than dry cellulose

More affordable and eco-friendly than spray foam

Has both insulating and air sealing properties
Spray cellulose allows for a more airtight exterior wall and foundation wall insulation over other more conventional insulation options that can be installed quickly and economically. It's often used in new construction prior to drywall installation that is applied into each open exterior wall cavity.
The cellulose wall spray is applied directly into the wall cavities, against sheathing or foundation, and fills the area completely to effectively air seal and insulate with results that are better than fiberglass batt installation. While not as effective at air sealing as spray foam options, it can be a nice environmental alternative to spray foam insulation.
How Is Wall Spray Cellulose Insulation Installed?
Electrical boxes, electrical panels, windows, doors, etc are covered for easy cleanup. The building should be prepared prior to being insulated by caulking at joints of sheathing and around windows and doors. The dry cellulose insulation is blown from the insulation blower and through the applicator hose where it is mixed with a small amount of water and an optional adhesive mixture to allow adhesion to the wall surface. The wall cavities and foundation are overfilled and scraped flush with the framing. The excess cellulose is then vacuumed up and recirculated through the system at the end of the project to minimize material waste. The wall spray cellulose's excess moisture dries quickly, usually within 24-48 hours. Afterward, the framing is ready for a vapor barrier and drywall.
Insulate Your New Home With Accurate-Airtight Exteriors
With little material waste, better performance than fiberglass batting, and a cheaper material than a two-part spray foam option, wall spray cellulose is quick to install and a great option to effectively air seal and insulate exterior walls and foundation walls. At Accurate-Airtight Exteriors, we've been helping local Wisconsin homeowners make their homes comfortable, healthy, and energy efficient for more than 20 years—trust your new construction or home renovation project to our home performance experts.


Protect your home with an affordable insulation and air sealing solution. Call 866.582.4320 or

contact us

today for more information about our wall spray cellulose insulation services.
Looking for an affordable way to insulate and air seal your new home?
Get a cellulose wall spray insulation quote today!