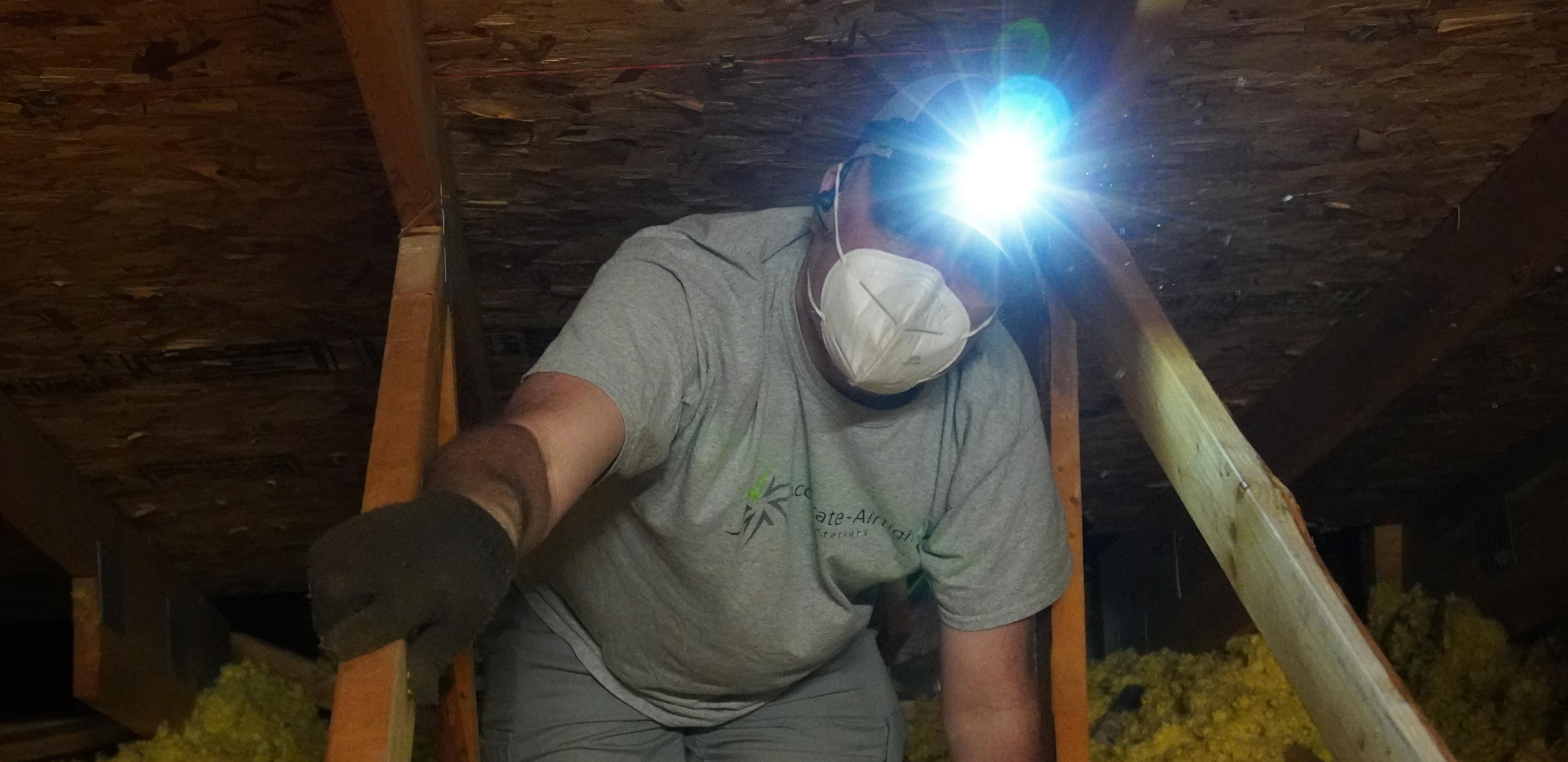 What does the Accurate-Airtight Exterior team do while they are on the job? You may already know that we can save you money on the cost of keeping your home or business comfortable, but how do we do it?
Our Goal
When the Accurate-Airtight Exterior team examines a building, we first focus on a building's air barrier. Things we are looking for include:
Where are the hidden drafty areas in the structure? 

Are there any issues concealed above drop ceilings and in attics?

Is air and moisture infiltrating the crawl spaces? 
Repairing the unintended cracks, gaps, and holes is one the most cost-effective ways to increase comfort and upgrade the overall energy efficiency of buildings of any type and age. The Accurate-Airtight Exteriors crew excels at air sealing and properly insulating both residential and commercial buildings, that will save you on heating and cooling costs, increase the overall value of your business or home, and can all but eliminate the risk of ice dams. 
The Work We Do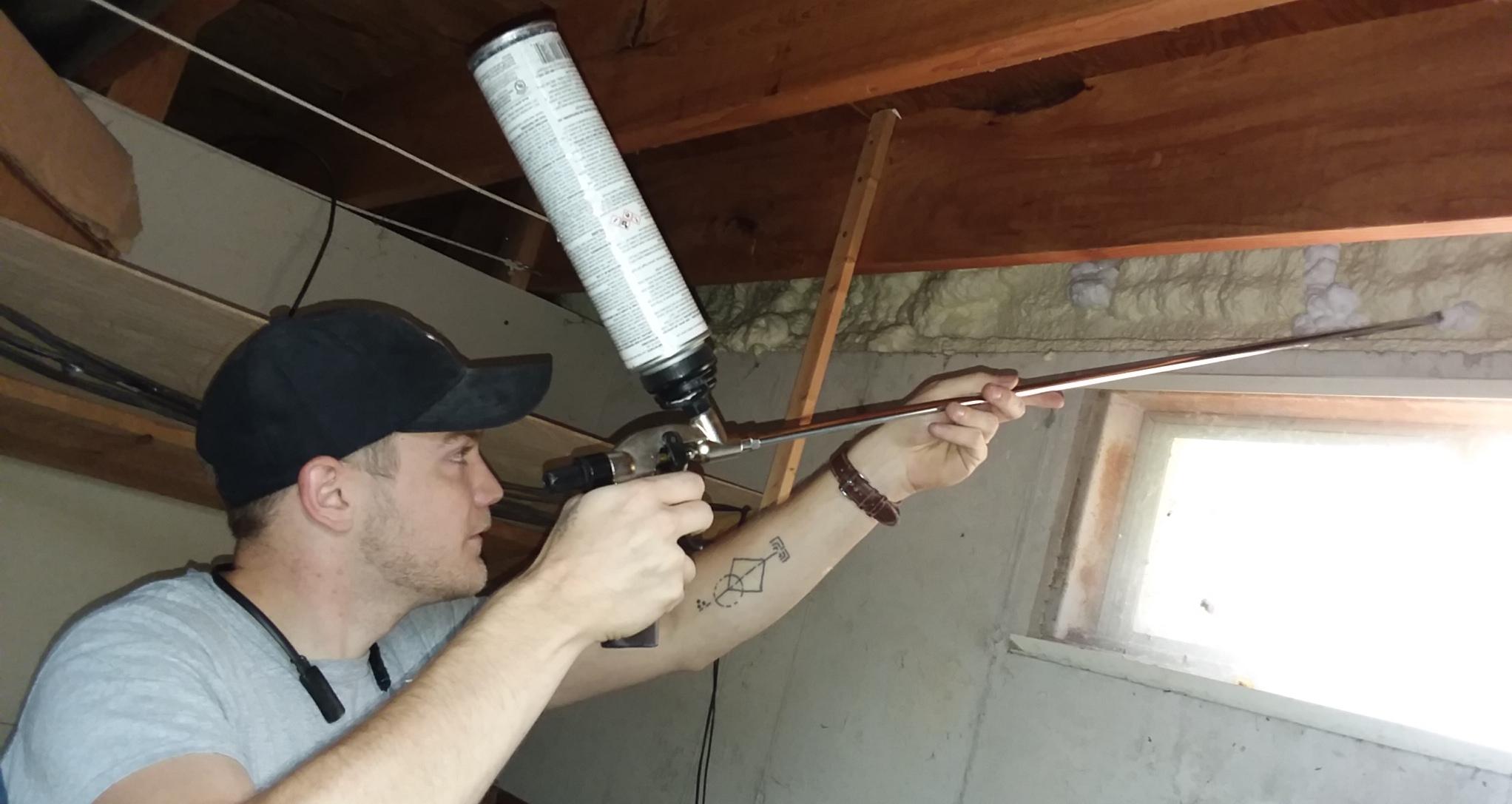 Whether the building we are working on is a residential home, or a commercial building, our projects begin with air-sealing. The Accurate-Airtight Exteriors crew will find and seal air leaks in places like attics and crawl-spaces.  This is done using a residential or commercial blower door test. We use spray foam, caulk and materials like rigid foam board to repair the air barrier of a building.

After a thorough air sealing of the attic, we do the prep work required to get an attic ready to be insulated; 
Ventilation chutes are installed

Attic hatches are properly weather-stripped and insulated

Attic venting can be added
Ducts in unconditioned spaces like attics can be sealed and insulated if needed.
We use a cellulose insulation material, loose blown into attics and dense packed into exterior walls or framed cavities, like cantilevers. Cellulose consists of recycled paper fibers treated with borates. Borate acts as a fire retardant, mold inhibitor, and pest deterrent.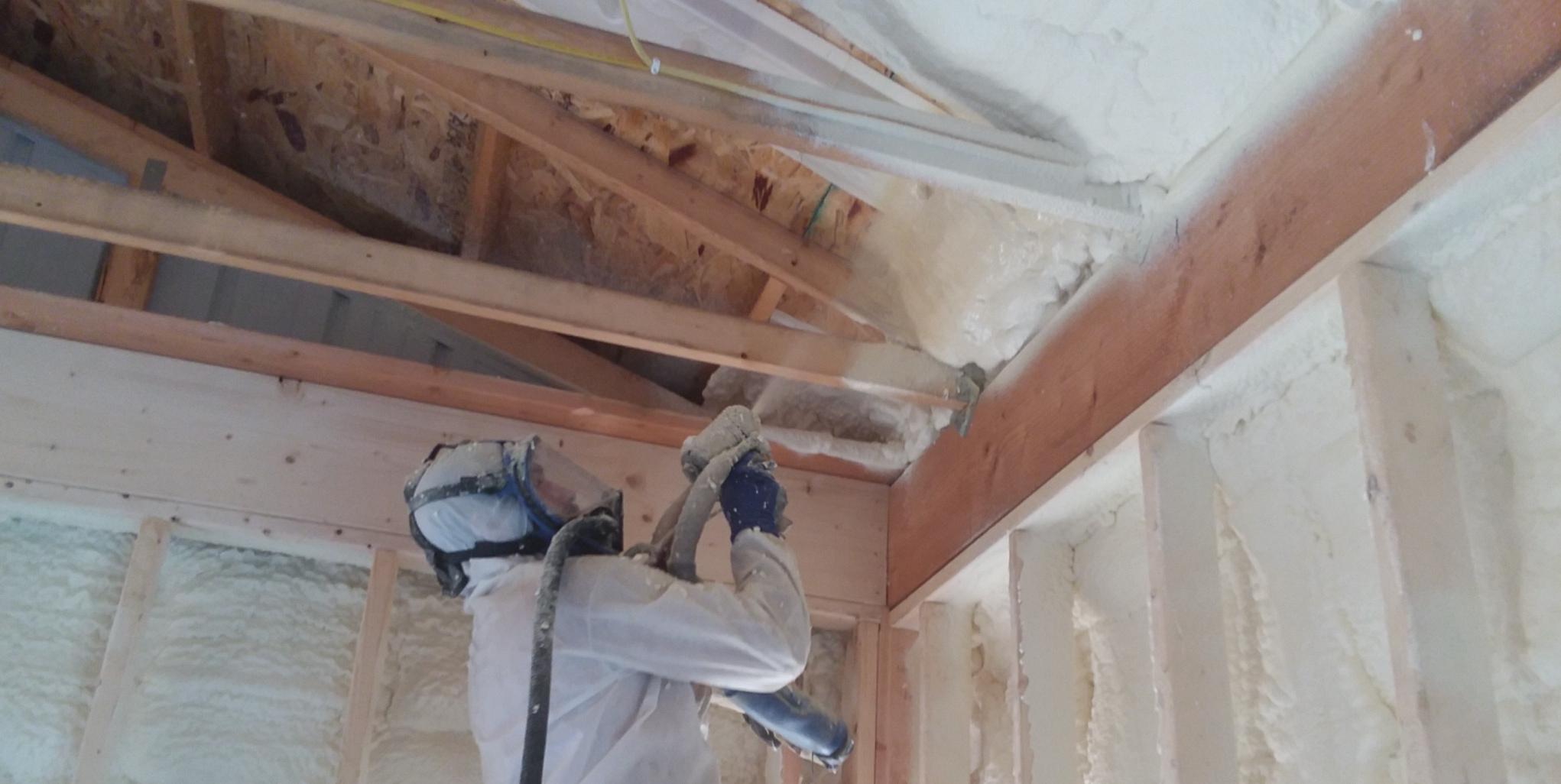 Down in the basement we use closed cell spray foam to seal and insulate sill boxes — a big upgrade over fiberglass insulation. We transform crawl spaces by putting down a ground cover, and insulating the walls and sill boxes. 
Installing low sone (which means very quiet)  bathroom and kitchen exhaust fans that correctly vent stale indoor air to the outside is another service of Accurate-Airtight Exteriors. Properly installed mechanical ventilation is critical to control moisture and odors in a home.
Continuing Training and Certification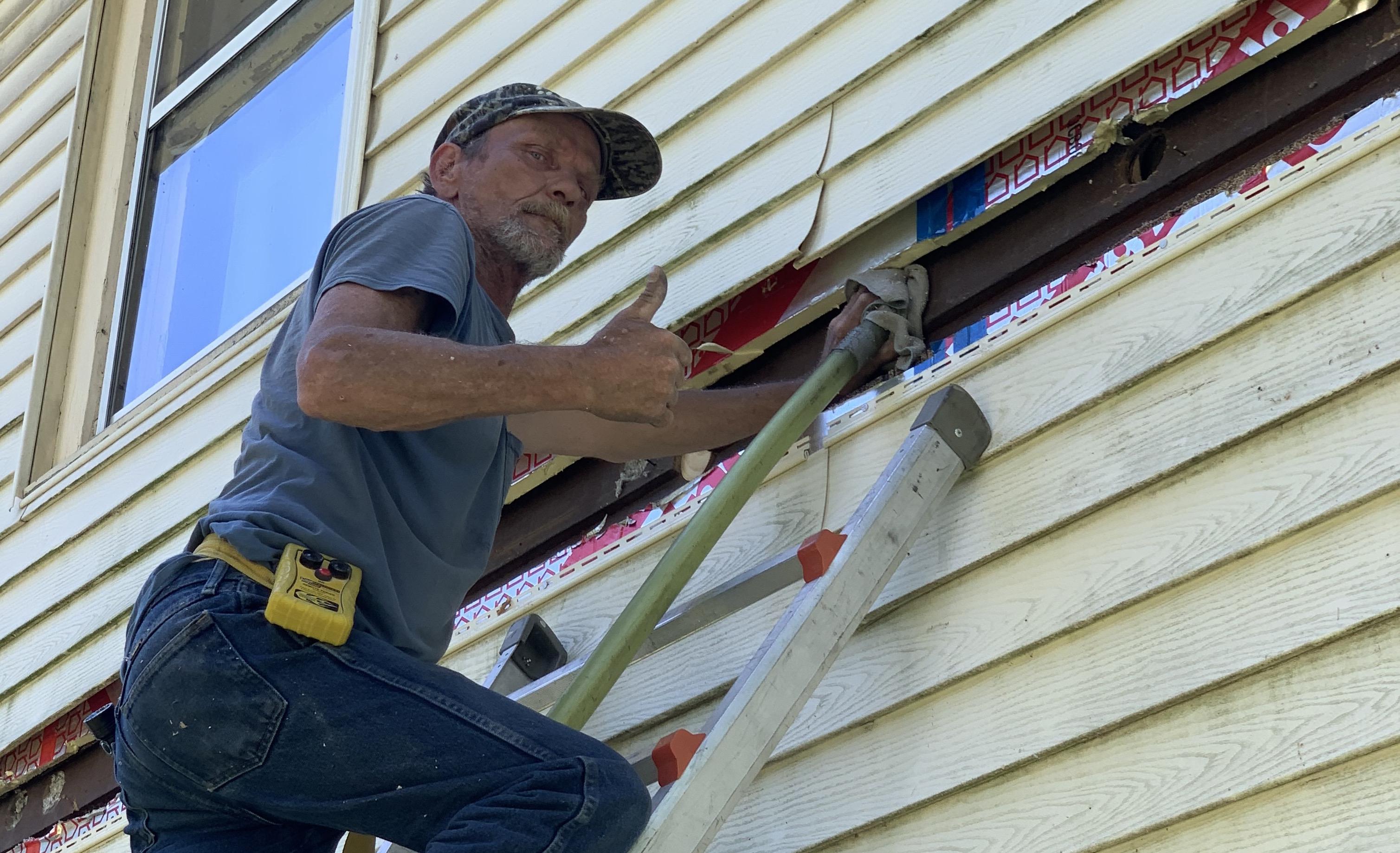 Accurate-Airtight Exteriors adheres to Building Performance Institute standards and practices. Building Science is the foundation of everything that we do. We are also a Focus On Energy Trade Ally contractor and can obtain incentives for homeowners doing qualifying energy improvements.
Call Us for Your Next Project!
If you are looking for a long term solution to making your home more comfortable here in Stevens point, green bay, north Milwaukee, Madison, or Fond du lac, WI, Accurate Airtight Exteriors is ready to help. But if you own a business in Chicago, Iowa, Minneapolis, Michigan, Minnesota, or Missouri, and are looking for a comprehensive deep building retro-fit, Accurate-Airtight Exteriors can do that, too!. Our portfolio of projects consists of residential, commercial, existing buildings, and new construction.
About Accurate-Airtight Exteriors
Accurate-Airtight Exteriors specializes in building diagnostics, energy audits, air sealing, and insulation. The company is noted for its expertise in blower-door testing, especially testing large commercial or multi-family structures. "Our company has traveled all over the U.S.doing building envelope testing. We have tested a lot of Army Corps of Engineers buildings for example" said Accurate-Airtight.
Looking to make your building or home more comfortable?
Contact us for your next project!
Testimonials
Just wanted to give you some feedback on the crew you've got out here. The crew arrived right on time and got to work. He has been great about explaining things as he went and answered my questions in terms I understand.