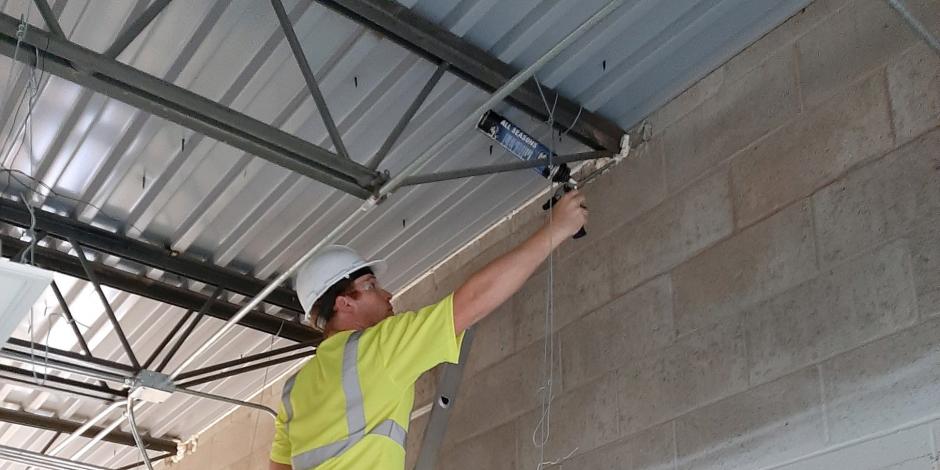 Did you know that energy costs are estimated to be among the top three expenses for any building? As a result, energy efficiency improvements to your building can be important money-saving investments—as long as the work is completed responsibly and correctly.
At Accurate-Airtight Exteriors, we take pride in our ability to improve the efficiency of your property so you can avoid wasting money on lost energy. One of the most effective ways to ensure that your Chicago commercial property is efficient is by maintaining the integrity of its air barrier.
Read on to learn why Accurate-Airtight Exteriors is your go-to team for commercial air barrier repair. 


What Is Air Barrier Sealing in the Midwest?
Air barrier sealing is the process of filling small gaps, cracks, and holes in the interior and exterior of your building to prevent your heated or air conditioned air from leaking outside.


Why Is Air Barrier Sealing so Important?
It's a common misconception that insulation is a property's only barrier against the outdoors. The truth is, insulation only prevents heat exchange—it can't block the flow of air. Over time, a building will develop gaps in its structure, some of which are so minor they can be difficult to even see.
Still, these gaps will contribute to an uncomfortable environment. They can let in unconditioned, polluted outdoor air, forcing your expensive heating and cooling systems to work harder than they should to keep your air comfortable and fresh. This excessive effort can shorten the lifespan of your HVAC systems, adding unnecessary expense. When properly performed, air sealing will keep your building's interior comfortable and healthy, and your heating and cooling systems efficient.


How Does Accurate-Airtight Exteriors Perform Air Barrier Sealing?
We apply low-porosity materials (such as caulks and foams) to the holes and miscellaneous penetrations of the building. Common weak points in any commercial building can be air sealed as long as it is done in accordance with the latest standards, practices, and building codes.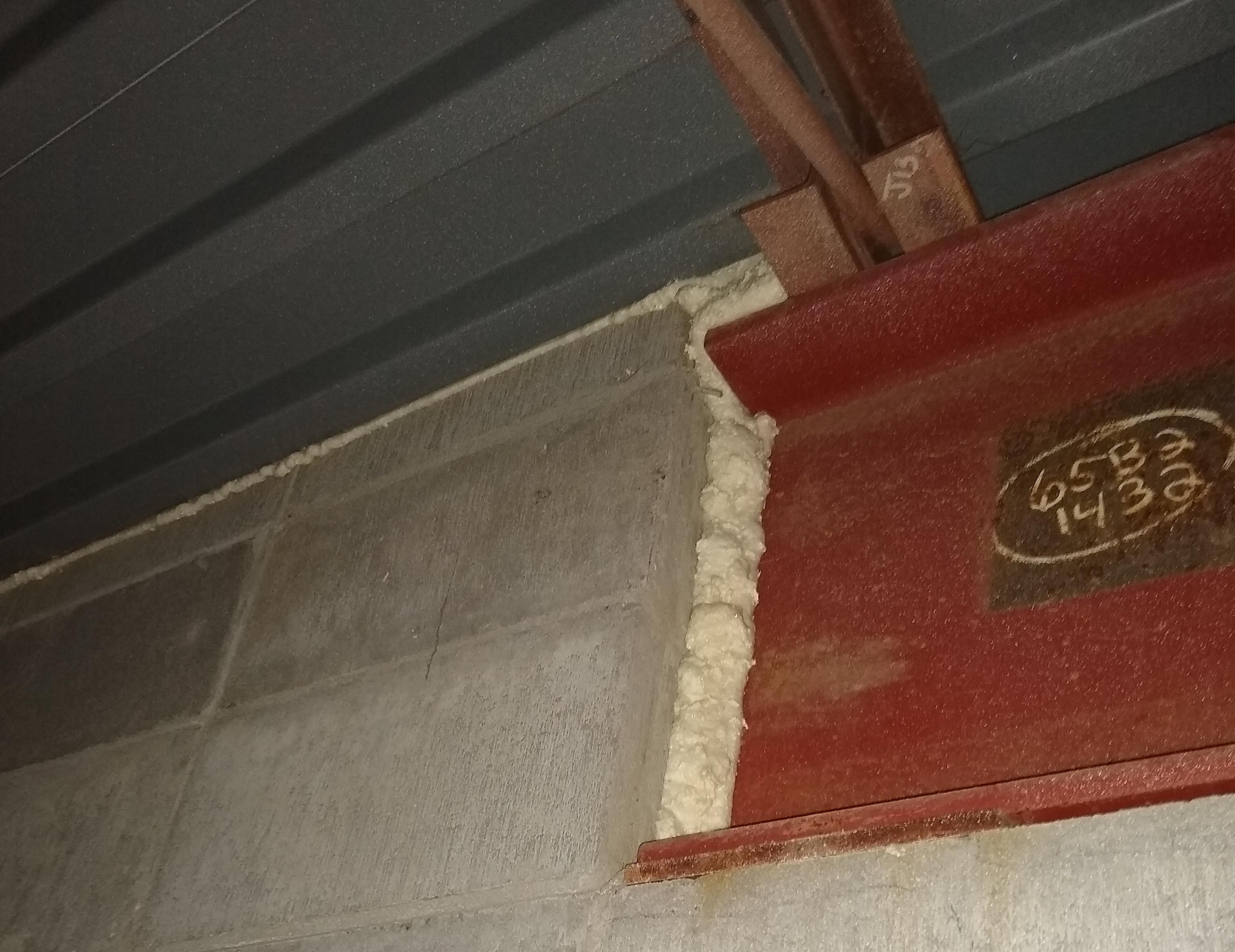 Common vulnerable areas include:
Junctures between the roof and adjoining walls

Penetrations through the exterior walls for electrical or HVAC purposes

Rooftop unit penetrations

Entryway vestibules and exterior doors

We feel so passionately about air sealing because a faulty air barrier can lead to problems that can have a negative effect on the building and its occupants, including:
Building integrity issues such as mold or other humidity-related damage 

Occupant discomfort due to drafts, cold floors, or humidity, which can negatively impact productivity

Contamination from outside air, pests, or from industrial spaces into office or clean-room environments

Ice damming or roof-related damage due to excessive wintertime heat loss

When on site for an air sealing project, we inspect all of these areas and address them to ensure a tight seal for long-lasting efficiency, comfort, and safety.


What Is Commercial Blower Door Testing and How Does it Help?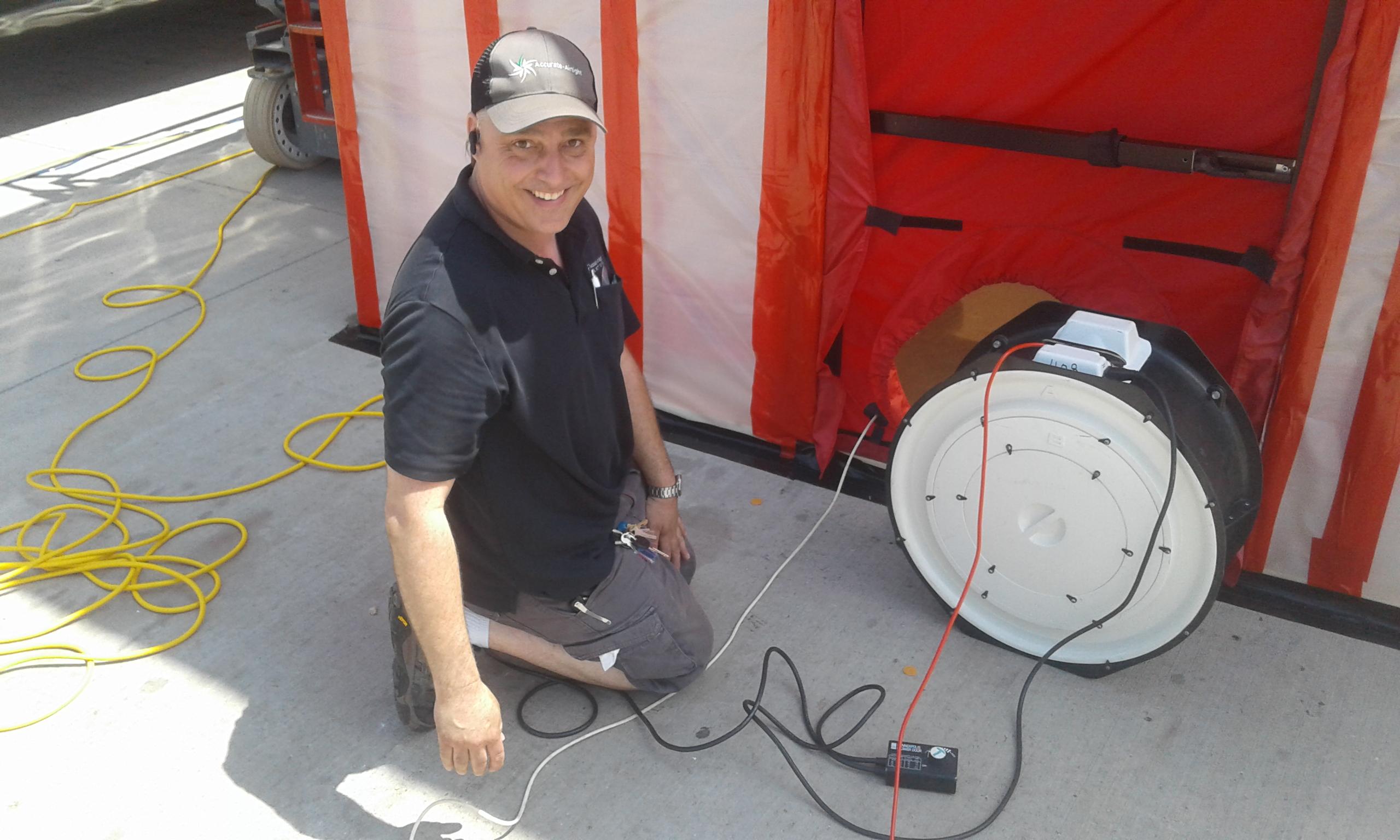 Blower door equipment is used to measure the air tightness and air leakage rate of your building's air barrier. Using industry-standard tests, we pressurize and/or depressurize your building to quantify the amount of air and energy being lost. We then use infrared imaging to examine and document the building's thermal and air barriers and determine how they are performing. 
Because the integrity of a building's air barrier is so important, our service includes state-of-the-art testing before and after your service to help you assess the results of our work. We are confident that the second air barrier test will show the value of our air barrier sealing service.
Curious to learn more about blower door testing? Find out here!


Ready to Get Started?
With over 23 years of experience, Accurate-Airtight Exteriors is your trusted local contractor for commercial energy conservation projects. We approach each project with the determination to do the job right by delivering energy savings for the life of your building. By following the latest and best industry practices we are able to provide you with superior solutions.


Learn more about commercial air barrier repair. Call the Accurate-Airtight Exteriors pros at 866.582.4320 or contact us online today.
Commercial weatherization is essential!
Accurate-Airtight Exteriors can help.
Testimonials
Accurate-Airtight Exteriors more than exceeded our expectations with the air sealing and insulation project they completed for us.
Mount Pleasant Home, Dubuque, IA