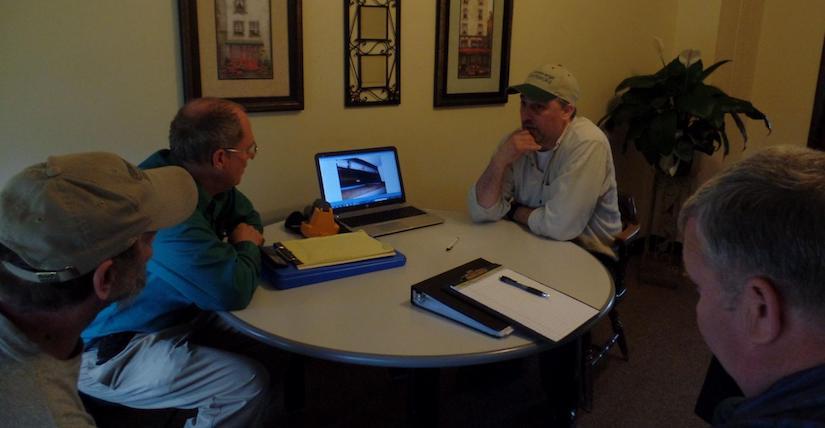 Accurate-Airtight Exteriors provides both consulting and contracting services for residential, multi-family and commercial projects. Our commercial services include:
Commercial energy audits 

Building envelope commissioning 

Air barrier consulting 

Air barrier testing 
For commercial project consulting, A-AE services much of the midwest, including Chicago, Minneapolis, and all of Wisconsin. A service territory of 250 miles from Madison, WI is observed. Below is a list of the commercial consulting services A-AE provides:
ASHRAE Level 1 and 2 Energy Audits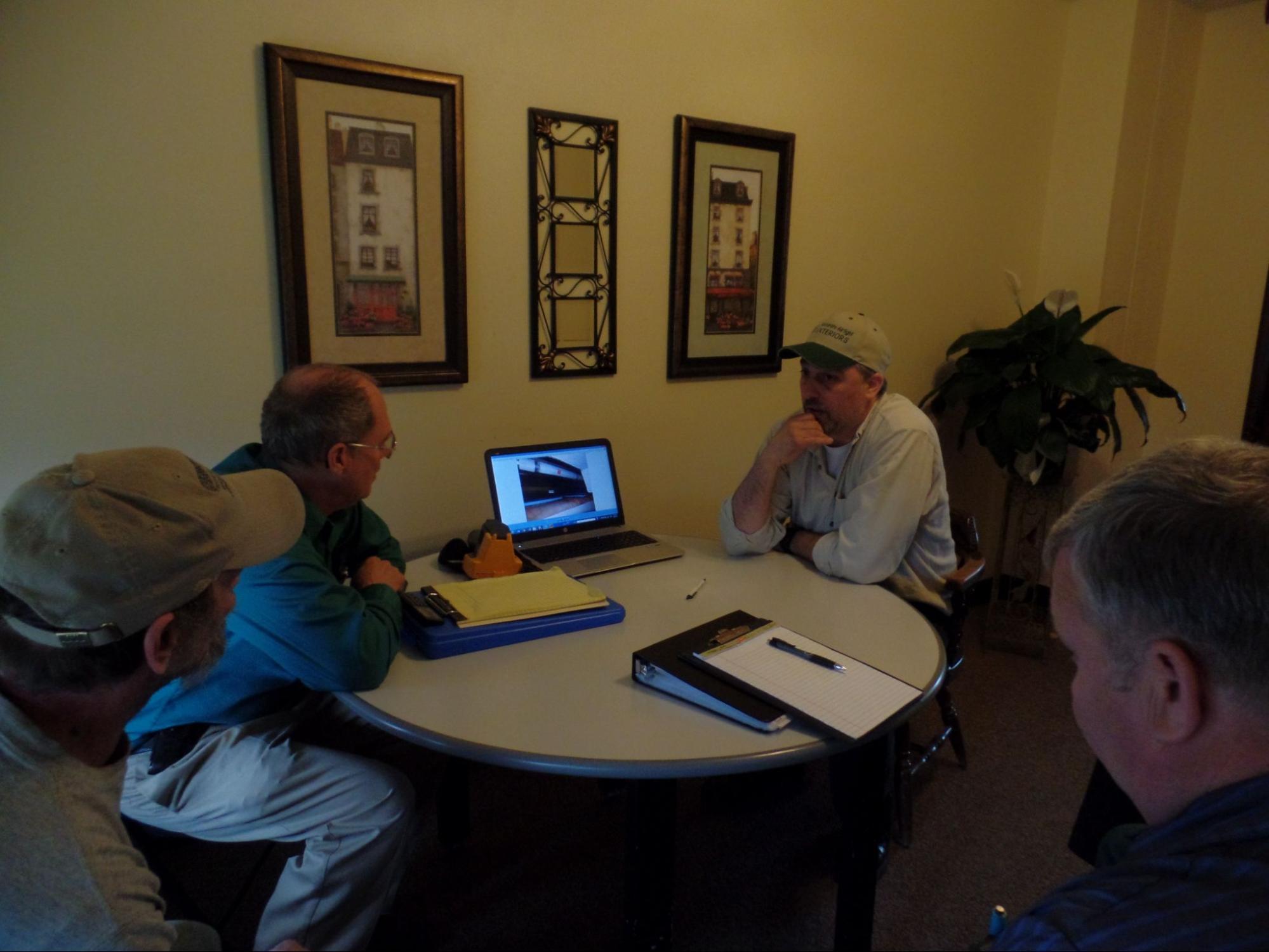 'Without an energy audit, how do you know where you are spending your energy dollars? A commercial building owner may want to determine the major energy consuming components of their occupied existing building. Through an ASHRAE Level 1 energy audit, often called a "Walk-Through Audit", building owners can know where energy savings investment dollars would be best spent. A-AE can assist the owner in determining the building's highest energy consuming offenders by completing an onsite energy audit using various auditing methodology. 
The auditor may:
 Complete onsite investigation of lighting system consumption, quality of the building enclosure (walls, roofs, windows, doors), efficiency of current Heating Ventilation and Air Conditioning (HVAC) equipment, operation systems, safety systems, and occupancy schedule to evaluate the estimated energy consumed.  This is a high level view of savings potential from energy consuming components of your building. Some limited savings calculation summary is included in your summary report.
With ASHRAE Level 2 audits, A-AE can assist the owner in determining the building's highest energy consuming offenders using various methods, similarly to a Level 1 audit. But with a Level 2 audit, in-depth calculations are determined based on the findings on total energy consumption and specific recommendations are given based on the calculations. Future costs and payback periods can be determined based on recommended building improvements. This will help determine which recommendations will give you the quickest return on investment or greatest energy savings based on costs.
Building Envelope Commissioning 
Building envelope commissioning is an in-depth review of the building enclosure. Unlike other commissioning processes, BECx focuses on materials and assemblies of the building envelope to determine ways to improve energy efficiency and comfort, and increase building integrity.
With factoring in HVAC, lighting, water, and other systems in the building, recommendations can be made regarding the building envelope to achieve the most energy efficient and cost effective building envelope. Thermal and air barrier recommendations are given to achieve the highest level of efficiency for the building. With building envelope commissioning, the earlier the project is in design and construction, the better.
Quality assurance builds quality into the project at the front end. This ensures a comprehensive approach that, by design, is suited to control errors. This prevents errors before they are more costly to fix. Quality control builds quality in at the back end of the project, but may not be as effective at ensuring a well built building.
Building Envelope Commissioning Services
Plan review

Optimization strategies

Quality assurance – before and during construction

Quality control – during or after construction

Performance strategies
Air Barrier Consulting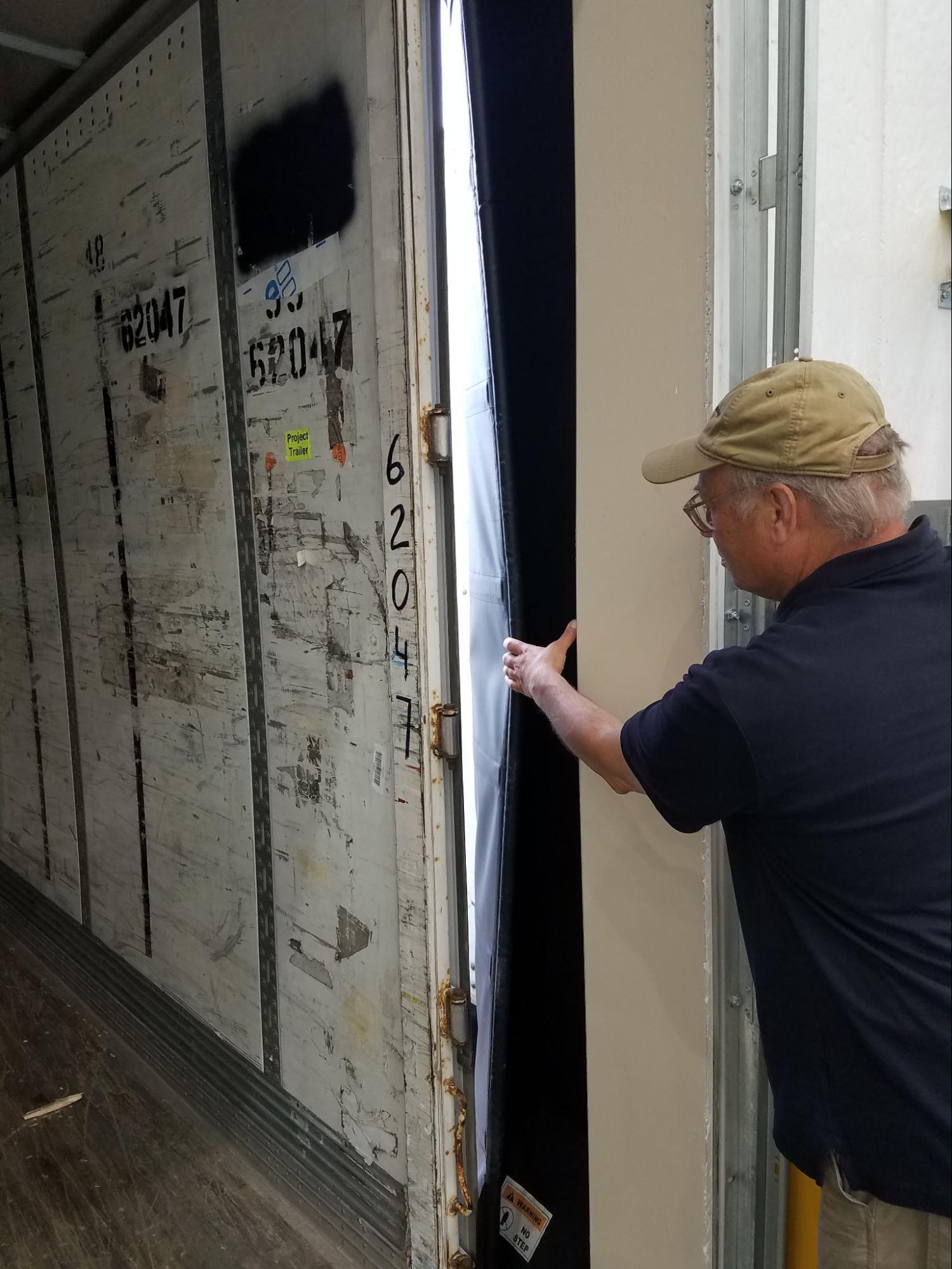 Existing buildings experiencing enclosure or building shell failures will often need an expert in air tightness and water intrusion to guide them through the process of creating a more airtight and watertight building assembly. A-AE completes various air barrier consulting services to review causes for building failures.  Investigative review of the building is often needed to provide solution strategies to provide a system-wide scope. 
By factoring in the way the building was designed, built, and how it performs, A-AE can utilize years of experience utilizing building science to propose solution strategies or recommendations to resolve common building enclosure failure issues. Issues in the building's air and thermal barrier will often lead to premature building failures due to ice damming, mold, bulk water intrusion, and other detrimental concerns. Existing buildings with issues relating to mold, condensation, comfort issues, high energy consumption, and indoor air quality issues would benefit from an evaluation by an A-AE expert. Accurate-Airtight Exteriors can determine the problems and provide solutions to resolve these issues.
Air Barrier Testing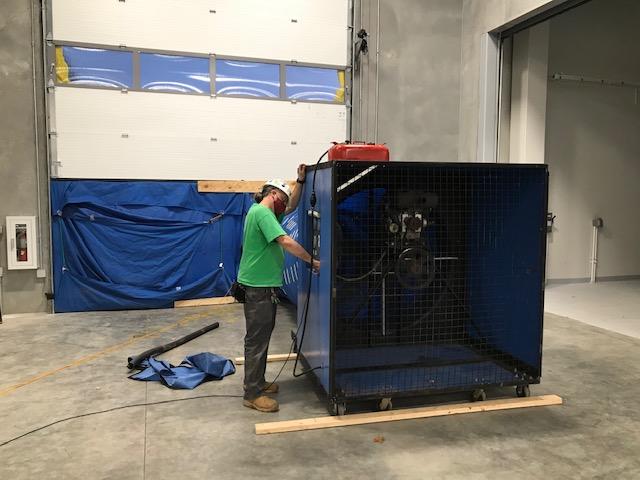 Building envelope pressure testing, also often called blower door testing, is a way to determine the overall leakiness of an existing or new construction building. A-AE offers air barrier testing services to determine overall leakiness as well as target locations to further seal. Using advanced blower door pressure testing systems, the building can be depressurized or pressurized to review the air barrier continuity of a particular building. Infrared imaging also known as thermography is often then used to pinpoint specific building flaws in the air barrier. 
After pinpointing issues in the thermal and air barrier, recommendations are provided so a scope of work can be created to fix the observed issues. These building flaws can affect the building's integrity, energy, and occupant comfort. Air barrier testing provides an understanding of energy saving and building integrity opportunities while also meeting current, more stringent building codes and standards. Through commercial blower door testing we can provide detailed inspection reporting to convey whether a building will pass or fail owner requirements. Requirements are often developed by the Architect or Engineer of the project. This type of commercial energy audit, which includes air barrier testing and in conjunction with infrared thermography, allows A-AE to make valuable recommendations to improve the building envelope for lasting building integrity.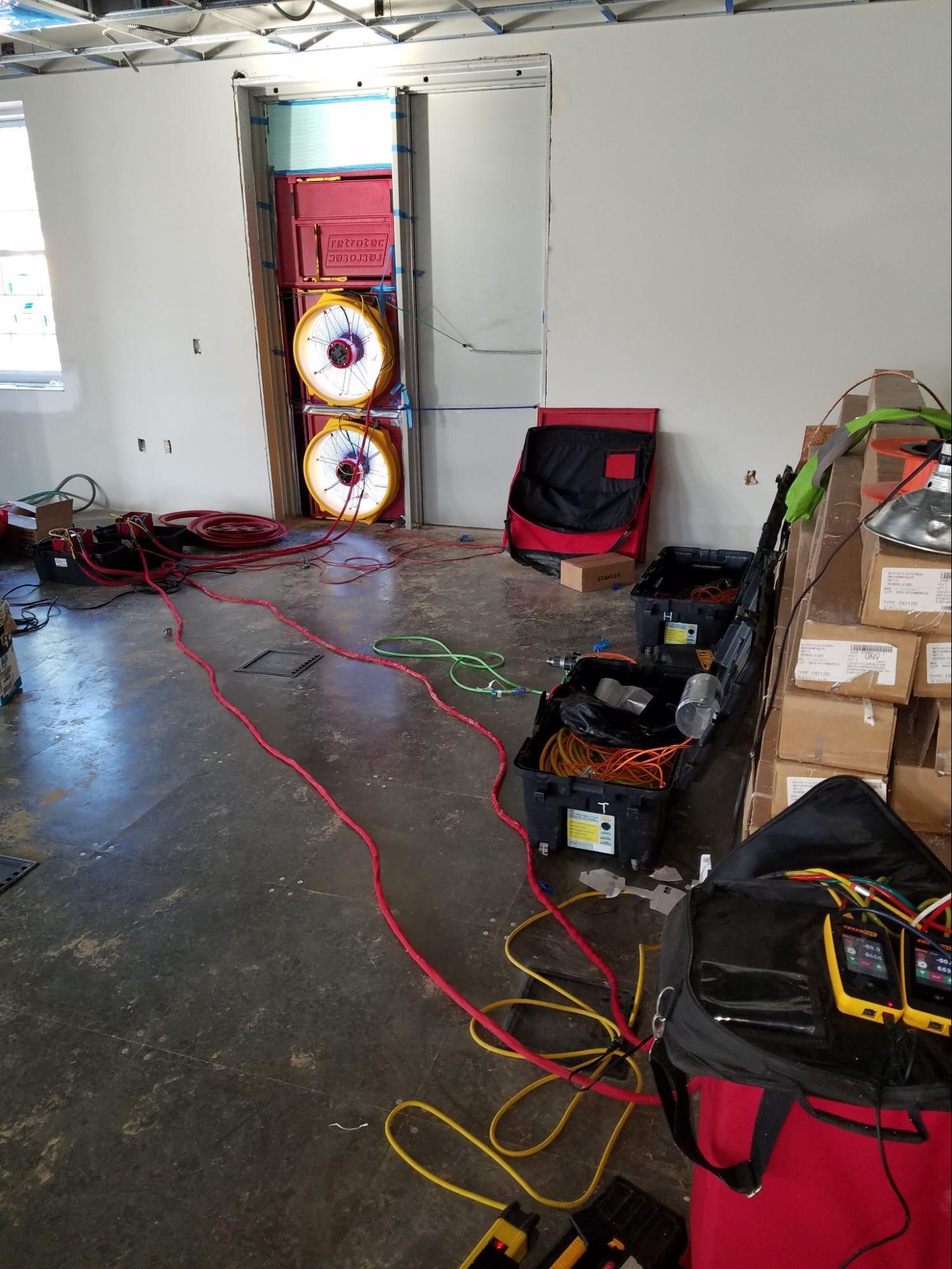 Accurate-Airtight Exteriors air barrier testing services adhere to strict guidelines for testing commercial buildings; including testing to meet the 2015 IECC (International Energy Conservation Code) using ASTM and ISO standards. Through the use of our blower doors and infrared cameras we are able to offer you the highest level of service provided by well trained and experienced professionals. With Building Envelope Commissioning Providers on staff ready to serve you. 
Accurate-Airtight Exteriors has completed air barrier tests to ASTM E779, ASTM E1827, ASTM E1186, ASTM E3158, ASTM E783, ISO 6781, ABAA, as well as many others. ASTM E779 or the standard test method for determining air leakage rate by fan pressurization is one of the most common tests. We also comply with ASTM E1827, the standard test methods for determining airtightness of buildings using an orifice blower door, which we see used more often for smaller buildings. 
For military facilities, we follow the U.S. Army Corps of Engineers (USACE) air leakage test protocol for testing the effectiveness of the building air barrier. Quality assurance builds the quality into the project at the front end of the project. This ensures a comprehensive approach that by design is suited to control errors. This prevents errors before they are more costly to fix. Quality control builds quality in at the back end of the project, but may not be as effective at ensuring a well built building.
To learn more about our commercial project consulting services,

contact

A-AE Exteriors today. We proudly serve business owners throughout the Midwest.
Interested In Consulting Services For Your Commercial Building?
Contact The Experts Today!
Testimonials
I wanted to thank you for the air testing and thermography testing you recently completed for us at the US Armed Forces Reserve Center at the Letterkenny Army Depot in Chambersburg, PA. Both yourself and your onsite staff were very considerate of our needs working in and around a project that... Read more
Timothy R. Phipps, Senior Project Manager, Lobar, Inc.