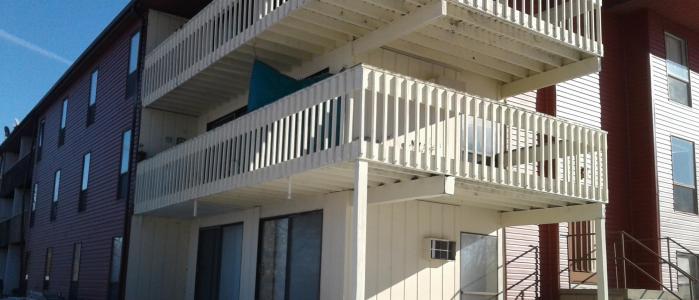 Since our beginnings in 1998, we have created, modified and otherwise recreated our services to better provide the outcomes that our customers require.  Contact us to tell us about your needs so that we can continue to be the best option for air infiltration testing and repair.
ENERGY PERFORMANCE TESTING
Protecting the investment represented by a building is a concern of many property owners. An energy performance test is designed to measure how airtight a building is to diagnose comfort, indoor air quality and durability issues. For new construction or existing structures, we pressurize and depressurize the building to quantify the air barrier leakage. Using industry best practices and following ASTM or Army Corp of Engineer requirements as required, we estimate the value of energy lost to air infiltration and offer you options to resolve. Learn About Air Infiltration Testing also know as air barrier testing.
AIR SEALING FOR ENERGY EFFICIENCY
Using infrared technology, blower doors, and visual indicators, we identify the holes that exist in a building's air barrier. Once identified, we patch or otherwise fill those gaps to improve the energy efficiency of the building, creating a comfortable, safer, more durable and energy efficient place to work and live. Learn How We Can Improve Your Building Performance.
CONSULTING SERVICES
For Architects and Building Engineers who require review and documentation from an air barrier specialist during the planning phase of a new construction or a retrofit project, we offer consultation and reporting nation-wide. No matter what industry or building-type, we are ready to support your due diligence.
INSULATING
Depending on the age and construction of your building, you may see dramatic improvement in energy costs and occupant comfort with proper insulation.  Although we rarely suggest it as the first course of action for decreasing energy consumption, we will offer the service when  we see the condition of a building during the air sealing process.  Find out if insulation is the right step for you.
Locations We Serve:
Residential: Waupaca, Madison, Appleton, Oshkosh, Fond du Lac, Green Bay, Beaver Dam, Stevens Point, Green Lake
Commercial Air Barrier Repair: All of Wisconsin, Minnesota, Illinois, Iowa, Michigan, other locations with mangement approval
Air Barrier Testing-Thermography-Consulting: Midwest States, East of the Rockies with management approval
Testimonials
I'm pleased to share a word of appreciation for the work A-A Exteriors did for our condo association. They conducted a blower-door test for our six-building, sixty units. This was a complex project. It required coordinating a large number of people and adapting to a variety of problems in each... Read more
Alan Heggen, Hatchery Hill II Condonminiums, Fitchburg, WI