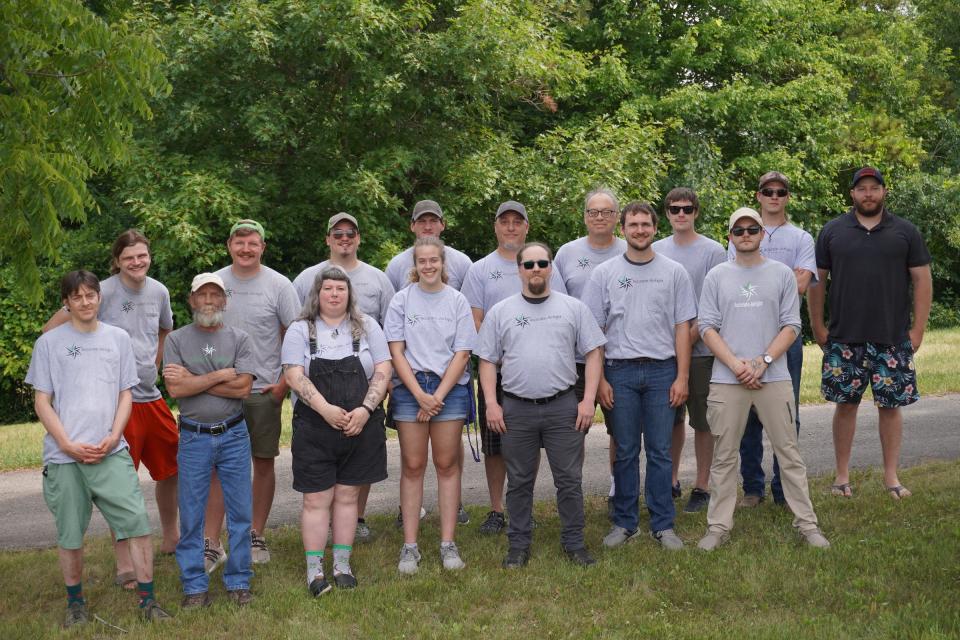 Accurate-Airtight Exteriors is an energy efficiency construction company, in business since 1998 with over 75 years of combined experience, licensed and insured. We work on existing and new construction buildings in both the residential and commercial markets. From Home Performance to Air Barrier Testing to Commercial Air Sealing, we are your complete ENERGY SAVINGS CONTRACTOR.
At A-A Exteriors, we test air barriers and reduce air infiltration to deliver energy savings through the United States. We approach each project with the determination to earn your business and do the job right the first time.
HOW IS A-A EXTERIORS DIFFERENT?
You receive peace of mind through a good investment, tailored to your project needs.
We hire or train only qualified professionals and pay them appropriately to ensure you receive quality results on your project.
By pursuing a path of continued education we make sure we can always provide quality results. The study of building science is a relatively new field. We keep up with the newest requirements through training and membership in professional organizations to ensure that we remain experts in best practices. You will receive qualified installers, technicians, energy auditors, diagnosticians on your site.
We create practical solutions through the use of appropriately designed material choices and advanced technologies to make sure the job is done right. We continually research new products so we can recommend the best product for your project. You receive the tailored service to fit your goals and needs.
The quality of the work by our experienced professionals makes Accurate-Airtight Exteriors the Energy Savings Contractor for your next project. When we partner with you to increase your buildings performance, we deliver products and solutions by highly trained professionals.
Locations We Serve:
Residential:
Appleton, Baraboo, Berlin, Beaver Dam, Columbus, DeForest, De Pere, Dodgeville, Fall River, Fond du Lac, Fort Atkinson, Green Bay, Green Lake, Kaukauna,  Lake Delton, Madison, Menasha, Oshkosh, Pardeeville, Portage, Poynette, Prairie du Sac, Princeton, Richland Center, Ripon, Sauk City, Spring Green, Stevens Point, Watertown, Waunakee, Waupaca, Waukesha, Wisconsin Dells, and the surrounding areas.

Commercial Air Barrier Repair:
All of Wisconsin, Minnesota, Illinois, Iowa, Michigan
Common cities: Chicago, Dubuque, Madison, Minneapolis, Milwaukee

Air Barrier Testing-Thermography-Consulting:
Midwest States, most locations East of the Rockies with management approval
SERVICES SUMMARY:
Air Barrier Repair - Air Barrier Testing - Air Barrier Consulting- Building Envelope Commissioning
Home Performance Energy Audits - Insulation - Air Sealing
ASHRAE Level Energy Audits
Lighting
Ventilation
Indoor Air Quality
In our opinion, every customer that works with us wants to save money and be more comfortable in their home. However, a large percentage of them also care about the environment and want to reduce their carbon footprint. These are the true services that we provide, not air sealing and insulating, but helping people to save money, be more comfortable, and to enable homeowners to reduce their carbon emissions from energy loss to contribute to a more sustainable society.