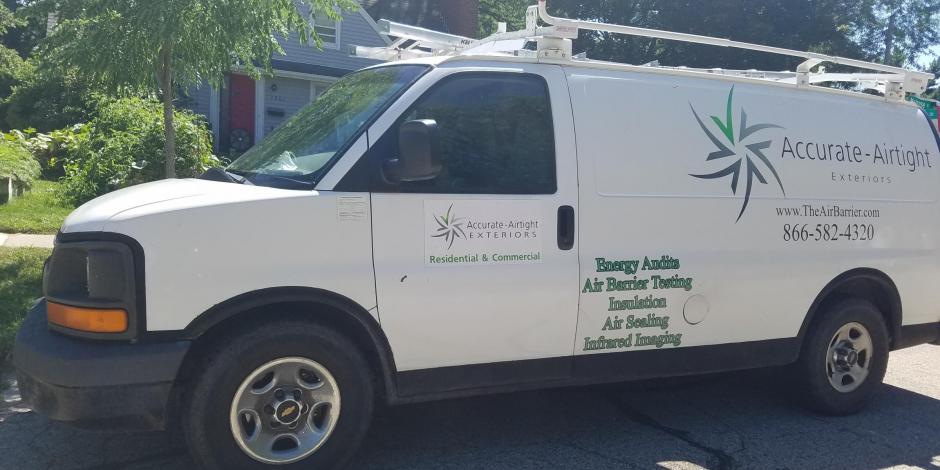 Much of Accurate-Airtight Exteriors's business and resources are filtered through our well-established office and shop space on the East side of Madison, WI. But while two crews operate out of Madison, another very important and established crew operates out of the Rosendale, WI area, serving a number of municipalities, including:
Rosendale

Waupaca

Appleton

Oshkosh

Beaver Dam

Fond Du Lac

And more


After working out of staff's homes, Waupaca, and the Madison office for many years, we found a potential second shop and office space location in Rosendale that met the company needs and could be utilized to help crews cache materials and resources as well as having a central yard for equipment mobilization. 
Much work will be needed to turn this older house and yard into a functional and efficient work space that will increase productivity as well be a shining example of the great work the Accurate-Airtight Teams do. Today we're going to show you how we're using our own energy assessment services to improve the energy efficiency of our new office space.


Assessing Our New Commercial Building
Our new north shop office space was an older abandoned house on a lot in Rosendale, WI with a garage and large parking area. The house is currently uninhabitable, and our team identified the following issues:
Cracks and holes around the exterior

Gaps in the windows and doors

Stains and dirt around the house

Many signs of pest activity


Our work is cut out for us, yet this diamond in the rough is slowly transforming into a well-organized location and will be pivotal in the growth of the company. 
While it might seem like a tall order, our current corporate office and shop in Madison went through a similar transformation.
It had once been a dark, dingy, and smelly office space with poor lighting, potholes in the gravel rear, and a blacktop front parking area. The ceilings were sagging, the carpets were grease stained, and there was substantial pest activity. But with a lot of hard work and elbow grease, the company transformed this space into a very functional shop and office space for our employees and cherished customers. This vision is similar for our new shop space outside of Rosendale, Fond Du Lac, Ripon, and Oshkosh.


Conducting a Commercial Energy Audit on Our New Location
With this old home in disarray, the crew focused on what they do best: to assess the current state of the building so that we can create a work plan to further air seal and insulate the space to reduce heating and cooling energy loss while reducing building envelope and integrity issues.
Commercial blower door testing was utilized to identify the weakest areas of the home. The house pressurization test indicated over 5400 cfm of total air leakage—VERY LEAKY. Many of the exterior walls are poorly insulated or not insulated at all and the attic spaces lack air sealing and quality insulation. Many of the doors and windows have large gaps and holes around them that will need to be sealed. The main upper attic was insulated to only R5 with Rockwool insulation material, and many doors and windows are unfinished and only framed in, allowing for energy loss and pest intrusion.


What's Next: Commercial Home Insulation and Air Sealing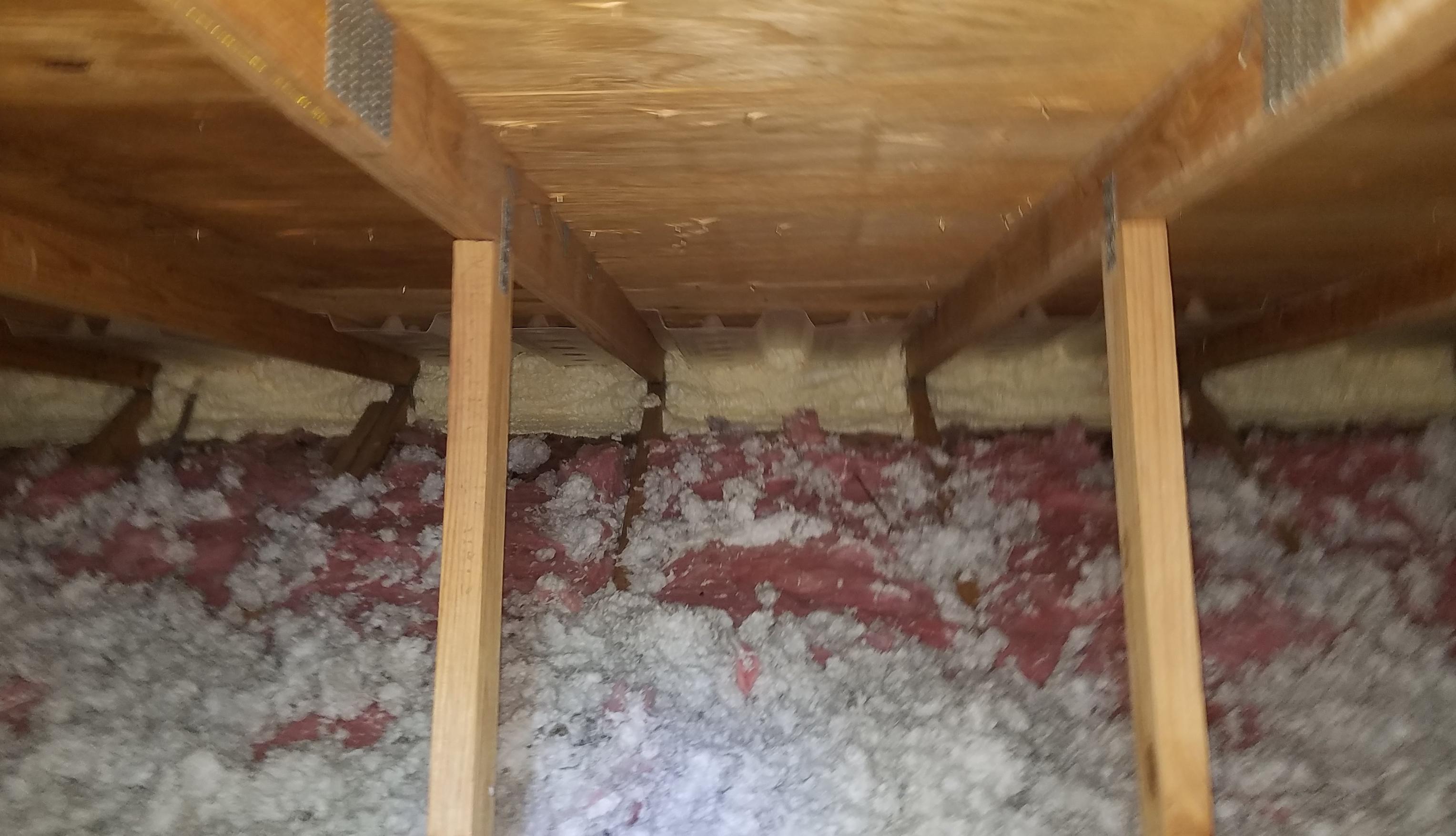 The Accurate-Airtight Exteriors install team has just begun to undertake the tasks of reducing air leakage around the home: basic upgrades to areas such as doors and windows. Recently, the garage was updated to functionally store equipment, tools, and materials, while the main house is being used as additional storage.
The plan is to continue with our commercial air barrier repair work, air sealing, and insulation upgrades to turn this older, uninhabitable home into a low energy consumption shop and office space with high durability and lower utility bills. The transformation of this older home has just started and we will continue to bring updates on this project.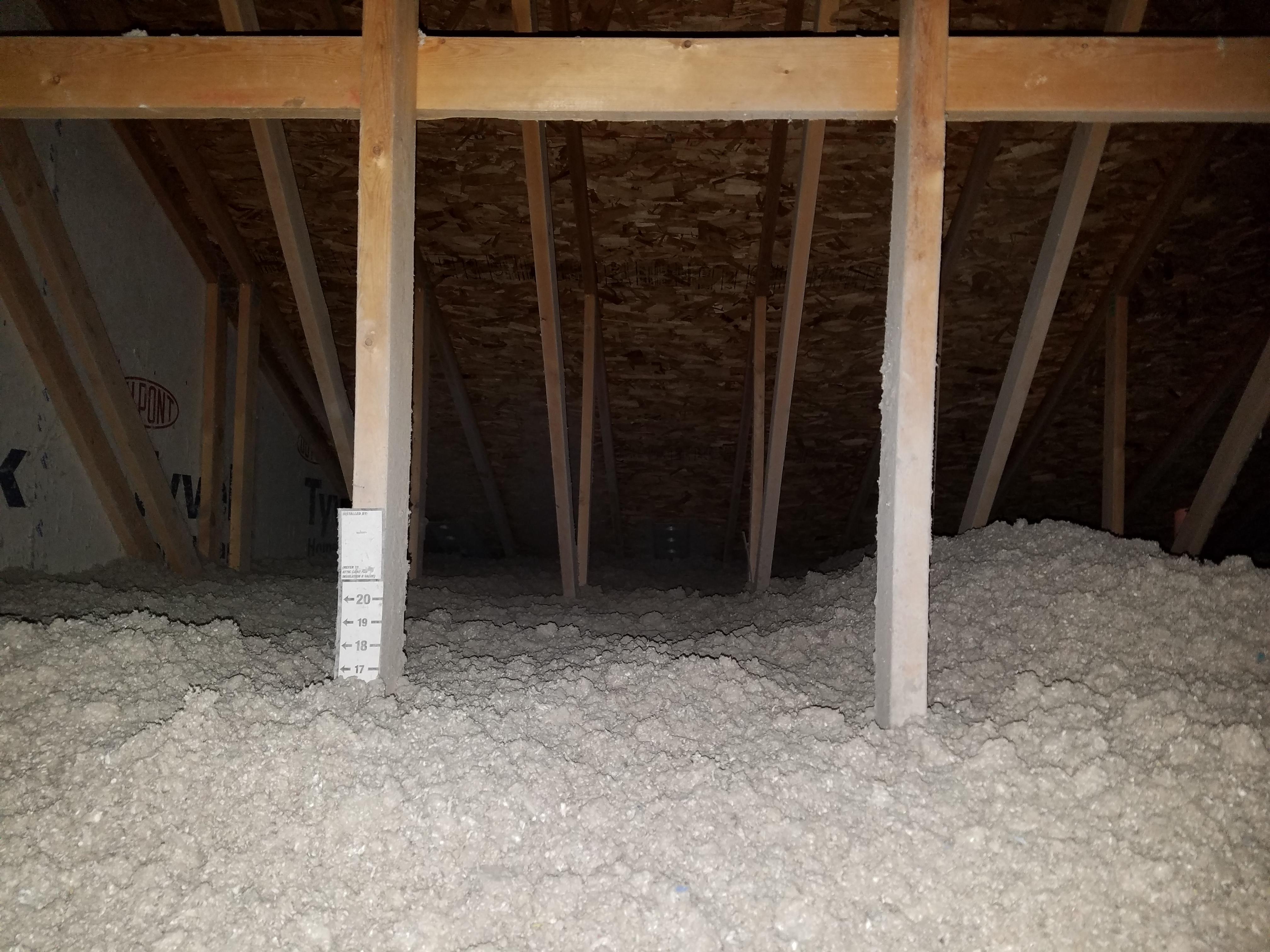 From this new location, Accurate-Airtight Exteriors will be able to help even more people turn their homes and businesses into efficient, durable, and comfortable spaces.


Need help assessing the energy efficiency of your company's commercial space? Call 866.582.4320 or contact North Central Wisconsin's experts at Accurate-Airtight Exteriors.
Save money and reduce energy waste in your business' offices.
At Accurate-Airtight Exteriors, we practice what we preach!